Why people choose "Rocket Paper" essay writing help?
On-time Delivery
We strive to deliver custom written papers prior to initial deadline!
Free revision
Only You decide whether your custom written essay 100% meets your requirements and expectations
100% plagiarism free
Each custom written assignment is unique and has no plagiarism at all
Where Can You Get Persuasive Essay Help?

It is a common practice for students to write a persuasive essay as an ordinary writing assignment or as a part of an exam program, for instance. The thing is that nowadays students have too many obligations and responsibilities to manage them all successfully. Studying for the exams or household chores for high school students and a part-time job to pay for the education don't leave much time for having fun for college students too. Needless to say, too little time remains for writing a persuasive essay as this type of paper requires quite a considerable preparation period before the writing itself. Happily, every student regardless of the educational level may get this assignment done for money by a reputable academic assistance provider. And here we are, the professionals of Rocket Paper, to ensure you get the best persuasive essay help possible.
What Types Of Persuasive Essay Help Can You Get Here?
The definition of this type of writing is quite obvious. The writer has to convince the readers to accept his or her point of view. Before writing a persuasive essay, the student has to take a stand on a specific problem to be covered in the paper. After that, one has to provide substantial evidence for the perspective. But to provide you with the persuasive essay help you require, the specialists from RocketPaper employ a more detailed work plan.
The writers will first deal with the prewriting phase to set the background of the writing-to-be. Just after you have placed the order, the expert from our agency will research the topic to be completely aware of both sides of the issue. If you have already made your mind whether or not defend the problem mentioned in the topic, let the writer know so that the paper reflects your own position. The expert will do his or her best to understand what the audience may think of the problem under discussion and which approach to the issue will be the most beneficial.
After that, your personal writer will formulate a number of the most powerful arguments to protect (or negate) the position stated in the writing and make the readers share the idea. At this point, your writer will have a clear idea of what your persuasive essay writing should entail and will have enough data to support each argument. To ensure perfect structure while writing a persuasive essay, most experts create a detailed outline supported with copious notes.
After the prewriting phase is over, the writer will deal with the creation of the paper itself. Our clients may be sure that the expert from our writing company will create a perfect persuasive essay for them. In addition to a responsible preparation phase, our experienced essayist will make sure that the persuasive essay structure meets all the standards. In the introduction section, the writer will catch the readers' attention using an intriguing hook. The thesis statement will contain the opinion which is about to be highlighted in the writing. The other parts of a persuasive essay (body paragraphs) will concentrate on the pieces of evidence and supporting details. One more important element of a persuasive essay is to mention the arguments of the opposing view and refute them. In the conclusion paragraph, the writer will highlight the main thesis once again and repeat the critical arguments in its favor to sound more convincing. After you hire us for persuasive essay help, you will see for yourself that both the format of the writing and its content will be flawless.
The Rocket Paper team will eagerly write a persuasive essay of any volume you need. That means that writing persuasive essays for high school students of any length and form is not challenge for our specialists. The paper created by a professional of the Rocket Paper writing agency is always a powerful piece with rich vocabulary, sophisticated language, and solid arguments that will for sure attract the attention of the readers and the instructor who is to give you a grade. With a persuasive essay from our team, your grade is definitely in safe hands.
And even if you have already created the paper, you can still use our persuasive essay writing services. If you have already been disappointed by a bad grade once or twice, you know that writing a persuasive essay is a complicated task. It requires careful planning, immaculate writing, and sound editing. So if you have already completed the paper, we can still help you make it better.
When you need to get the highest possible grade, reach out to our proofreaders. They will go through your writing with a fine-toothed comb to catch all grammar and punctuation mistakes, small typos and misspellings. As a result, your persuasive essay writing will look perfect and will get you an A for sure.
However, if you are not sure about your paper, you can also ask for editing assistance. In this case, our expert editors will carefully analyze the paper to identify its weakest and strongest points. Using our editor's pointers, you can easily improve the structure of the paper, make the arguments more convincing, bulletproof. Some students can hardly recognize their own papers after the editors are done with them. The whole text becomes streamlined and professional, deserving of the highest grade.
More Reasons to Choose RocketPaper For Persuasive Essay Help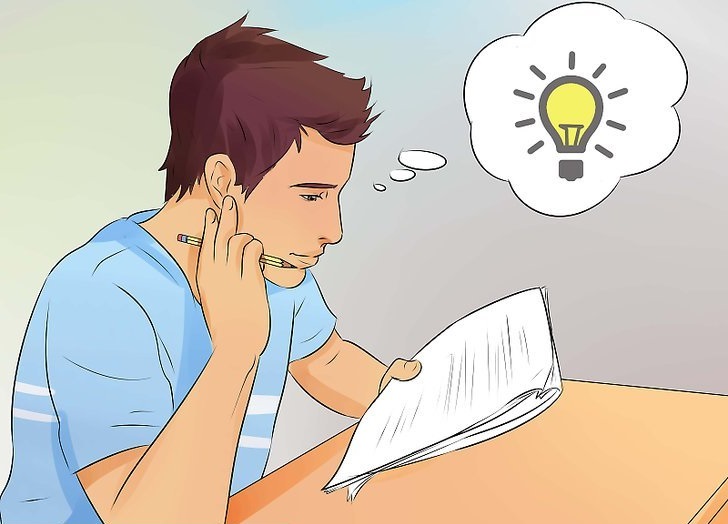 We have already mentioned that RocketPaper makes writing persuasive essays for high school students easy and painless. We employ professionals who know all the ins and outs of high-quality academic writing. That allows us to give us as much as we can and meet your highest expectations. Let us explain how the company manages to remain one of the leaders in the writing market of an intense rivalry.
The company has gained its immaculate reputation by virtue of its honesty and perfect service. And these factors are only possible because of the most skillful writers of a great experience and a desire to do their job well. These people are accepted in the agency after a competition which precludes inappropriate applicants from joining our team. Those with higher education (many of them have scientific degrees) and a considerable experience provide their writing help for our clients on behalf of the RocketPaper writing service. They love their job and are great at doing it. That is what makes our writings so outstanding.

When our clients place the order on our website, they know there will be no problems with getting the writing on time. Meeting deadlines is one of the key priorities of our writing agency. So, if you happen to be a procrastinator or just lack the time or organization skills needed to complete assignments on time, you have chosen the right company. We tackle writing persuasive essays even when it seems like nothing could be done to meet the deadline. You don't worry when you are with us because you will always receive a finished work in a timely fashion whatever the timeframe is.

Unfortunately, many students nowadays deal with plagiarized writings after contacting writing companies online. Numerous dishonest companies take students' money and provide writings that contain stolen information. The exact percentage of borrowed information may differ, but the fact remains. As a result, an unsuspecting student submits a paper that may lead to academic probation or exclusion. Unlike those service providers, the team of RocketPaper creates all writings from scratch. Each writing is additionally tested for plagiarism by specialized software before it gets anywhere near the client. We treat our services seriously. We don't want to let any student down, that's why we employ a strict zero-plagiarism policy. There is no chance for you to get in trouble with the papers we produce.

Honest cooperation is the basis of our business. Our regular clients know that on our website they pay for persuasive essay writing assistance they will receive within the period they need. The RocketPaper company is not some second-rate shady scammer that only cares about stealing your money. We offer you certain guarantees, and we follow them 100% of the time. The company neither vanishes nor provides a low quality plagiarized writing full of mistakes. We guarantee only the best writings and the delivery in a timely fashion.

In addition to the top quality writings, meeting deadlines, and awesome writers the company also offers you the most affordable prices on the Internet. The price policy of the Rocket Paper is very moderate to make our cooperation very comfortable and beneficial for our clients. Our greatest reward is the fact that our customers keep coming for more and turn into regular ones. We are very glad to see that the persuasive essay help is appreciated and needed.

One more moment in favor of the team is its professional editing services. By the editing services, we make certain that none of the essay writing aspects is neglected. The attentive and responsible editors from our company will leave no stone unturned to make your writing completely error-free and the one that deserves a good grade. No minor misspellings or little mistakes will make you blush in front of your teacher. No wrong word choice or grammar errors will make you regret trusting the staff of RocketPaper.

When you pay someone for writing persuasive essays, you expect the paper to be just right. However, some aspects of the text might not meet your requirements. Say, the formatting is a little off, or you would prefer the arguments in a different order. With RocketPaper, you don't have to settle for less. We offer three free revisions to make sure you are 100% satisfied with the paper you receive from our writers. Before you approve and download the essay, read it carefully and make sure you like what you see. If there is any problem, don't hesitate to send it for revision. The writers will gladly correct any mistakes and make small improvements. You will get the second version of the paper in no time.

The thing our clients like most about RocketPaper is our friendly support team. These professionals work day and night tirelessly, through holidays and vacations to ensure you are always in control of your order. Whenever you have a question for the writer or the editor writing a persuasive essay, you can just use a live chat or call us to get the information you need. Our support team is here to guide you through the process of placing an order, submitting the payment and even downloading the finished paper. They can be your best friend, the helping hand and even a shoulder to cry on.


Whenever you come to ask for persuasive essay help from the specialists of our writing company, you may be sure we will do our best to give you what you need. In our company, you may communicate with your personal essayist and talk over all possible details of your order. Feel free to comment on the topic of your writing. Discuss the format and volume, as well as any other issues you want to be completely sure about.
Is it a 5 paragraph essay that you need or a longer one?
Would you like to submit a paper on technology or social issues?
How many resources do you need to cite?
Are there any specific points you would like to make?
You may even provide your own outline for the essay or let the writer create one for you. All your wishes and preferences are taken into account to make the persuasive essay fully custom-made, the one that meets all and any of your needs. Your purchase here is safe, and your writing looks as if written by you, not a stranger from the Internet. The support team is always there to give you any additional information if you happen to need any. Obviously, choosing us is beneficial from any angle. So, stop wasting your time and order your persuasive essay right now! You know your academic career is safe when you have RocketPaper watching your back.