A research paper is a complicated assignment bound to give you trouble, even if you have extensive experience in academic writing. It is incredibly tempting to put the research away for later, but in the end, procrastination will only bring you anxiety and failing grades. Instead, use our tried-and-true recipe for a perfect research paper. It will take you through the necessary steps to come up with a flawless piece of writing every time. Here is our list of ingredients with detailed notes on using them. Enjoy!
Unhackneyed Topic
There are thousands of essays and papers written about the death penalty or video games causing violence. Both are significant issues surrounded by fierce debate. However, there are other subjects you can explore in your research paper that would gain more interest and be much more enjoyable for you to study. Perfect research paper topics should:
Excite you and provoke interest in your readers.
Be narrow enough to be discussed within the required paper length.
Highlight your clear understanding of the assignment prompt.
If you can't choose among the common research paper topics, brainstorm good ideas for a while. Go online and check trending issues, they might inspire you to explore the social media influence on the presidential election or the moral aspects of keeping endangered species in the zoos. The more enthusiastic you are about the research paper topics, the better your writing will be.
To help you get started, we've compiled a collection of research paper topics on different subjects. You might not find the ideal topic here, but our list is bound to get your creative juices flowing.
Fun Research Paper Topics
To start you off, we've found some fun research paper topics for you to choose from. You can expand this list with anything that makes you laugh, like memes or YouTube cat videos. You just have to serve them right.
Nudism and naturism as acceptable ways of life.
The problem of premarital sex in the U.S.
The right age to start drinking alcohol.
The impact of social media on high-schoolers' self-esteem.
The covert manipulation in advertising campaigns.
Argumentative Research Paper Topics
If your professor requires you to take a side and prove a point, argumentative research topics should help you showcase your debating skills:
Money is behind all the problems in the world.
Work weeks should be shorter to allow for self-improvement.
Children are overly medicated by the Big Pharma.
Plastic bags should be banned in your country.
College and university education should be free for all children.
Sports Research Paper Topics
Whether you love football or play basketball, sports research paper topics will be right up your alley. You can discuss numerous troubles plaguing the industry and get a good grade for writing about something you love.
The increase of doping usage among professional athletes.
The legal issues behind sports betting in the U.S.
The transition of college funding from sports to wellness programs.
The youngest sportsmen to climb Mount Everest.
The payment issues for college football, baseball, and basketball players.
Sociology Research Paper Topics
If you take Humanities classes, you might find yourself saddled with choosing among sociology research paper topics. They might seem boring at first glance, but the more you learn about the society, the better you understand its inner workings.
The society's responsibility for homelessness.
The child adoption problems for gay couples.
The rise of feminism in the industrial countries.
The acceptable size of the minimum wage.
The advantages and disadvantages of global citizenship.
Criminal Justice Research Paper Topics
When dealing with criminal justice research paper topics, you can choose the one that hits close to home or the one that bothers you the most.
The benefits of prostitution legalization.
The ineffectiveness of anti-terrorism military action.
The illogic of minimum legal age for drinking and voting.
The troubles of the U.S. border control.
Gun restrictions on college campuses.
Psychology Research Paper Topics
The workings of human mind provide a generous selection of psychology research paper topics. You can choose among many studies conducted around the world, psychological disorders or psychotherapy methods.
The evolutionary changes in mating preferences.
Psychological help for youth suffering from eating disorders.
Inclusive education for children with learning disabilities.
The intricacies and misunderstandings of nonverbal communication.
Ingratiating prosocial behavior from birth.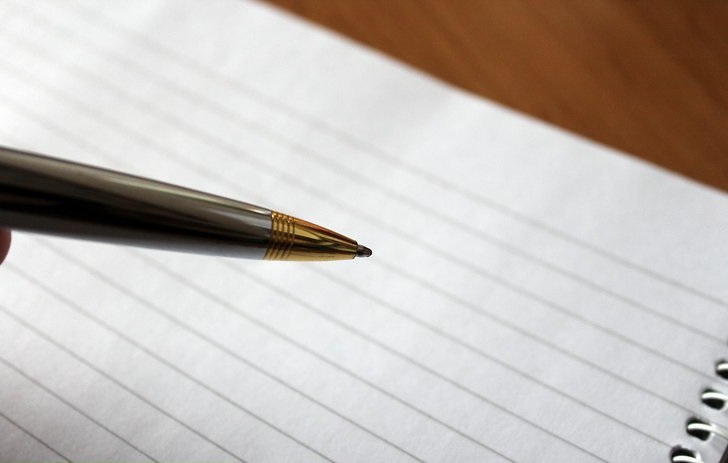 Sound Thesis
After you have selected among the research paper topics, formulate a rough thesis statement before you start the research. This will help you concentrate on the right sources from the beginning. At the outset, you need to define your stance on the problem and the key points you want to discuss in your research paper. You can and should alter the thesis in the final draft.
If you dive into research without a thesis statement in mind, you will be stuck with a mountain of books and journals providing opposing evidence. You will waste valuable time and will get no closer to a complete paper.
Reputable Sources
Think Google Scholar instead of a simple Google search. Better yet, visit your college library or look through bibliography indexes to find the best literature on the topic of your choice. Choose the latest published data to support your arguments, pick credible publications in peer-reviewed journals and avoid biased online websites that promote specific facts without providing balanced information.
The easiest way to check whether you should trust the source is by locating similar information elsewhere. If there is no mention of the facts or research described, choose other sources to reference.
Detailed Notes
After reading a dozen articles, you won't remember, where you have found a particular piece of statistic or a quotable passage. When you start your research, get a pen and notepad. Write down relevant quotes, numbers, and facts, carefully note the source from which they come.
Instead of quoting all sources, paraphrase and summarize. You can learn more about the right way of using sources for writing a research paper from our blog. Meanwhile, sort through your notes and organize them by argument. This way, you will quickly structure the research paper and provide supporting evidence with ease.
Smart Research Paper Outline
Writing a formal research paper outline can be a pain, and it's not necessary unless you are required to provide it for your instructor. Make your outline a little more detailed than standard introduction, body, and conclusion. For every paragraph write down the main idea, attach notes from your sources to support the claim and jot down a few words to jumpstart your analysis.
Do not make a research paper outline inflexible. You can come up with more data for some arguments and wish to shuffle them around, or you can decide to concentrate on other points. Be ready for such instances and correct your outline, as necessary.
Rough Draft
Once all preparations are done, writing the research paper seems a lot easier. You just need a few hours one-on-one with your outline and notes. Your head is already buzzing with information and ideas, and you can finally let them out. The best way to write an introduction for a research paper and its other parts is to type everything that comes to mind, without worrying about typos and mistakes. You will get rid of them later. Instead, ride out the wave of inspiration and get as much written down as possible.
And if the fear of a blank page gets to you, the best way to write an introduction for a research paper is to skip it and go right for your favorite argument. As soon as you start writing, you will be on a roll. You'll get back to the problematic parts later. Recommendation and conclusion in a research paper are critical to getting a good grade, so make your closing remarks insightful and memorable.
Proofreading And Editing Time
Once you get everything on the paper, forget about the assignment for a couple of days. Relax or work on other homework essays. This way, when you come back for editing, you will be able to evaluate your writing objectively. Check, whether your arguments are logical and whether they communicate your point in the most convincing way. You can reorder the passages, delete them or add new data.
Proofreading comes last. Get someone to do it for you, or reread the paper carefully several times to catch all small spelling mistakes, typos, and missing commas. Make sure you have followed the research paper format guidelines and included a list of references.
Writing a research paper format is no different from other homework assignments, so there is no need to be intimidated by this task. Especially now, when you have a recipe for success of seven simple ingredients. Go through them one by one, from choosing the right topic to crafting a sound recommendation and conclusion in a research paper to get an A. And if you are still unsure of your writing prowess, ask our writers for help. They will gladly complete your assignment if you don't have enough time to do it on your own.