A PhD dissertation is the ultimate scientific work in the lives of most academics. It takes years to conduct experiments, gather enough data for analysis and find conclusive evidence to support the hypothesis. However, when the time comes to write the thesis, most postgraduates find themselves at loose ends, with no idea how to write a PhD dissertation. If you find yourself in a similar situation, make use of our short Q&A. We've gathered the common questions about writing the thesis and prepared detailed answers.
What Is A PhD Dissertation Format?
There are two acceptable theses formats: traditional and manuscript. The conventional PhD dissertation format calls for introduction, literature overview, methods and materials, results, discussion, conclusion, and appendices. These are the standard building blocks of any scientific paper, and a thesis is no exception. This is the most common format, acceptable in most countries.
The manuscript format is gaining popularity as it allows postgraduates to use their published articles instead of classic PhD dissertation chapters. As a result, the thesis comprises an introduction, a series of independent manuscripts, conclusion, and appendices. Before choosing this dissertation format, ensure it is acceptable at your university.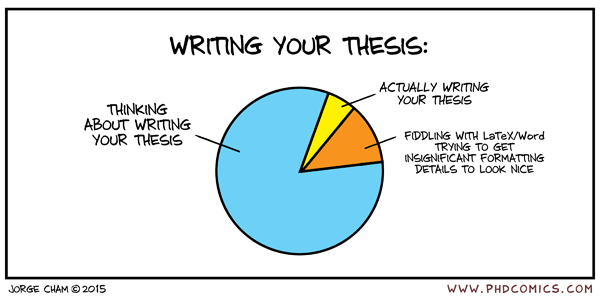 How To Write A Literature Overview For A Thesis?
The introduction and literature overview sections might not be the most data-packed parts of a PhD dissertation outline, but postgraduates often struggle with them. Most academics don't understand, how to start a large piece of writing and which information should be included in the first chapter.
To make the task easier, think of it as a funnel. Start with a broad overview of the topic, providing the readers with essential background information. Over the course of the summary, narrow down the focus, until you lead the readers straight to your research question and hypothesis. Writing this part of a PhD dissertation outline is easy when you concentrate on where you want it to go.
What Is The Difference Between Results And Discussion?
Results and discussion are two independent parts of a traditional thesis format. The former should include experimental data without interpretation. Add tables, diagrams, and graphs to showcase the results, but leave the analysis for later.
The discussion section should not repeat the data already present in the Results chapter. You can include a short paragraph at the beginning of the chapter to summarize the data. However, it is often enough to refer the readers to the relevant information. Concentrate on analysis and interpretation. Answer the critical questions the experimental results raise:
Does the data support or disprove your hypothesis?
Are the results as expected?
Which experimental factors affected the results?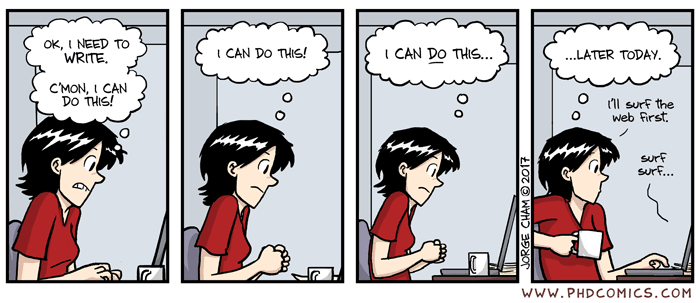 How Long Will It Take Me To Write A PhD Dissertation?
Writing a thesis can take anywhere from two weeks to a year, depending on how much work you have done during your postgraduate program. In case you choose a manuscript format and have three or more published articles, writing a dissertation can take as little as a few weeks. You need to add an introduction and a conclusion, format the text and get the final go-ahead from your adviser.
Taking notes and writing up your experiments and data as you go can also take months off the thesis writing time. However, if you have never bothered with publishing articles and documenting your tests, it can take you up to a year to complete the thesis. Remember to factor in the time for revisions and corrections by your adviser.
How To Get Into The Mental Space To Write A Thesis?
To get the writing done quickly, set aside the research tasks and concentrate on the thesis. However, you can intersperse writing with minor research problems to reset your mind from time to time.
When motivation is lacking, self-discipline is the only way to make yourself write. Set daily goals for your thesis writing and use time-management techniques, like Pomodoro, to increase productivity. Even if you are on a tight deadline, allow yourself enough time for sleep and relaxation. Exhaustion will slow down your writing, while a full 8 hours of sleep, a morning jog, and an occasional drink with friends can restore your energy reserves and keep you going.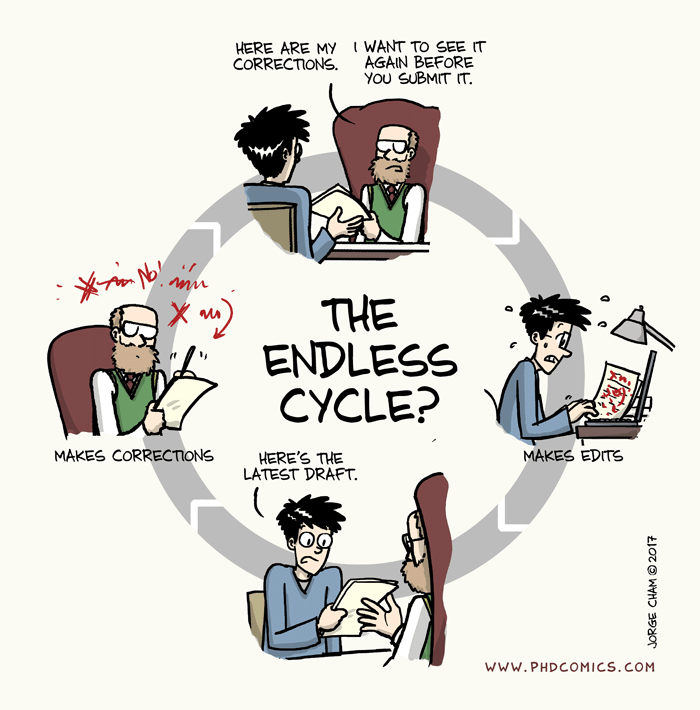 Who Can Help Me With My PhD Dissertation?
Your principal investigator (PI) or academic adviser should be the people who help you most. However, most professors can't afford to waste time on your questions, as their schedules are packed full. If that's the case, use alternative means. First, get in touch with your peers already awarded their PhD's. They might be more willing to assist than older colleagues as they have just vacated your shoes. Second, ask to tag along with your fellow postgrads to the meetings with their advisers. You might get the answers to your questions.
When the deadline gets closer, don't be shy to ask your friends and colleagues for assistance. Writing a thesis is a tremendous task, and if you wish to succeed, you will need all the help you can get. Sometimes it's enough to get a second pair of eyes on your writing to get a fresh perspective, even if the reader knows nothing about your research.
Finally, feel free to contact our support team and professional writers. You don't have to order a PhD dissertation to get help from RocketPaper. We can assist you in so many ways! Proofreading and editing alone are among the most popular services among postgraduates. After our experts are done with your thesis, there will be no embarrassing typos and misspellings left in your writing. Just call us or start a chat, and we will find the best person to help you with your thesis.
We hope you've enjoyed our short Q&A on how to write a PhD dissertation. If so, share it with your fellow postgraduates to spread the useful info! Let us know if you have more pressing questions on thesis writing, and we will write the next installment of this series.